Christmas has come and gone
The tree is still up
Decorations too.
Boxes of things needing put away.


The warm glow lingers
As thoughts of grand kids
Dance through my head.
Oh they had such a grand time.


Pictures galore were taken by
Parents so proud.
Aunts, uncles, and grandma too.
Santa came and was so generous.


We must ALL have been very good.
He was so generous.
Santa gets credit and
Jesus is the reason for this great season.


Jesus the babe who slept in a manager.
We all really know of the great gift.
The gift of love, forever and ever.
One who loves us no matter what.


Tis the reason for the season




By Brier (Brierhillbarbara@aol.com)
A Snowy Owl
Dear Santa
Christmas Sonnet
The Santa Snowman (Several Authors)
Winter Tea
Lara's Den has free E-cards.
I make them and offer them to our visitors and authors.
Click the button to access the index.
New at Lara's Den. Click the Thumbnail.
And.......for many others, click the index image.
Graphics by Marilyn
http://graphicsbymarilyn.com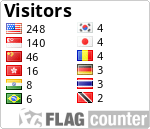 The tassles were a Jaguarwoman freebie.
You can find her graphics, for sale and for free, at this web site.
Jaguarwoman Webdesign
http://www.jaguarwoman.com
jaguarwoman@jaguarwoman.com